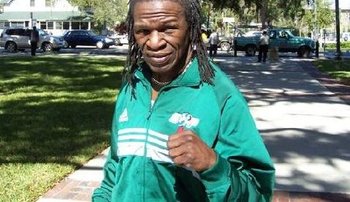 Floyd Mayweather Sr., father and trainer of pound-for-pound king Floyd "Money" Mayweather (46-0, 26 KOs), is predicting "another easy victory" for his son this Saturday night when he takes on Marcos Maidana for the second time. 
Both Senior and Junior compared Maidana to an MMA fighter in the first bout. He claims that they have a plan for Maidana if he decides to start fouling again. 
"Maidana is going to get his butt whooped again, just in a more fashionable way this time around," Floyd Sr. said. "Floyd beat Maidana in the first fight and there's really nothing else to say. I am going to have Floyd do a lot of things differently in this fight than he did during the first fight.
"I am going to tell you something, something was on Floyd's mind that day and the lord is my witness. He finally came around and told us all what it was about. Floyd is going to give Maidana a boxing clinic this time around."
FLOYD MAYWEATHER JR DVD COLLECTION
‹ Go back to the blog